Why Us?
Dreams Do Come True
Gordelly, Unlimited is a female owned business. Shelly Luan is the owner and she was inspired by her Mom who was a single parent to her and her brother. Her Mom decorated their house all the time and later sold Home Interiors. Her Mom was also an artist who loved to draw. Because of her Mom, Shelly's life long dream was to open her own home decor boutique and she was able to do that in 2019. Although the boutique had to close in August 2021, she has no regrets. The website will continue and Shelly will participate in local pop up markets for artists and vintage sellers.
All of our vintage and contemporary home decor and gifts are curated or handmade by Shelly. Some artwork is made by her 2 daughters Tifani & April. Our vintage is from the 1940's-1980's mixed with today's contemporary trends. We offer Mid-Century Modern, Boho, Tropical/Beach and hand poured candles. We believe that vintage items were treasured by their previous owners and made to last. When someone discards something we want to make sure it doesn't end up in a landfill. We clean and/or repair prior to placing items on the sales floor or the website.
Let us help you find your next treasure here on our website. Message or call us We offer online shopping, local delivery in North County San Diego. Click the blue *Message Us* button or call/text us at 760-682-5727 for details and questions.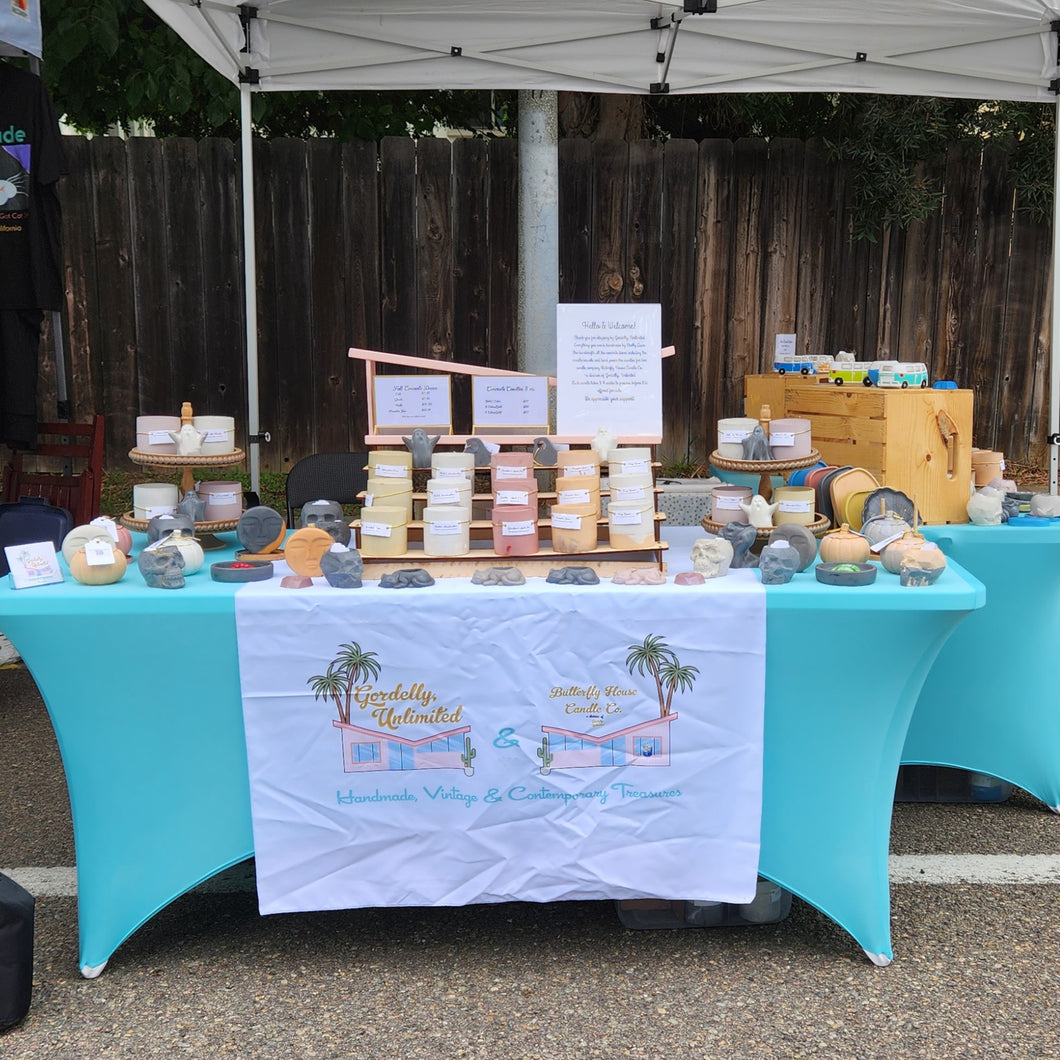 Follow Us On Instagram