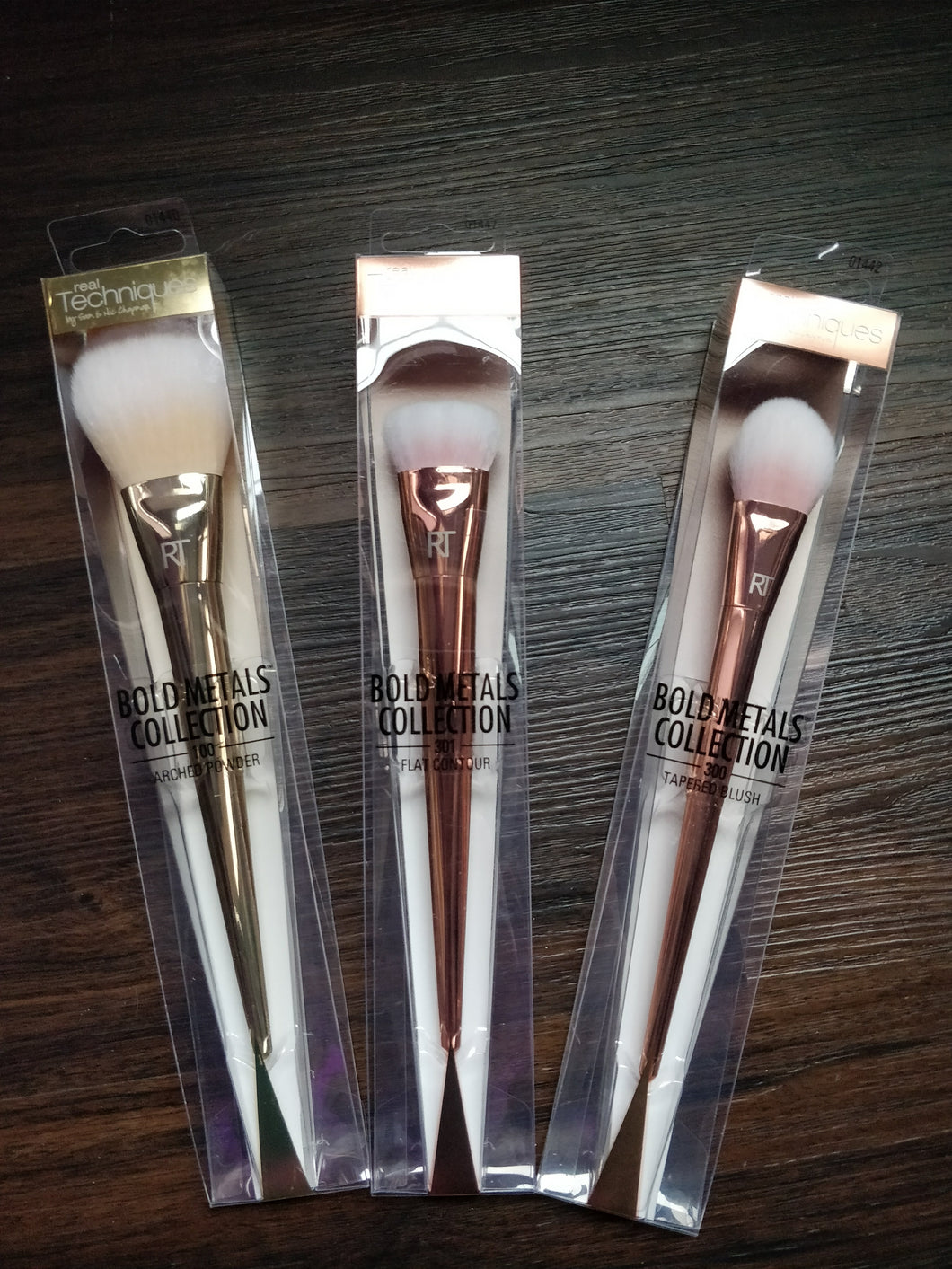 Real Techniques Bold Metals 3 pc Brush Set.
Regular price $59.99 Sale
This 3 pc. brush set comes with Bold Metals 100 Arched Powder Brush, Bold Metals 300 Tapered Brush, Bold Metals 301 Flat Contour Brush. 
100: The domed cut sweeps perfectly across the face for flawless application of pressed or loose powders.
300: The specially-designed tip highlights and sculpts across cheeks for seamless finish.
301: The dense head creates shadows and highlights on targeted areas of face to play up favorite features. 
This set is not featured anywhere else. It is usually sold separately. 
We are an authorized Real Techniques seller since 2015.