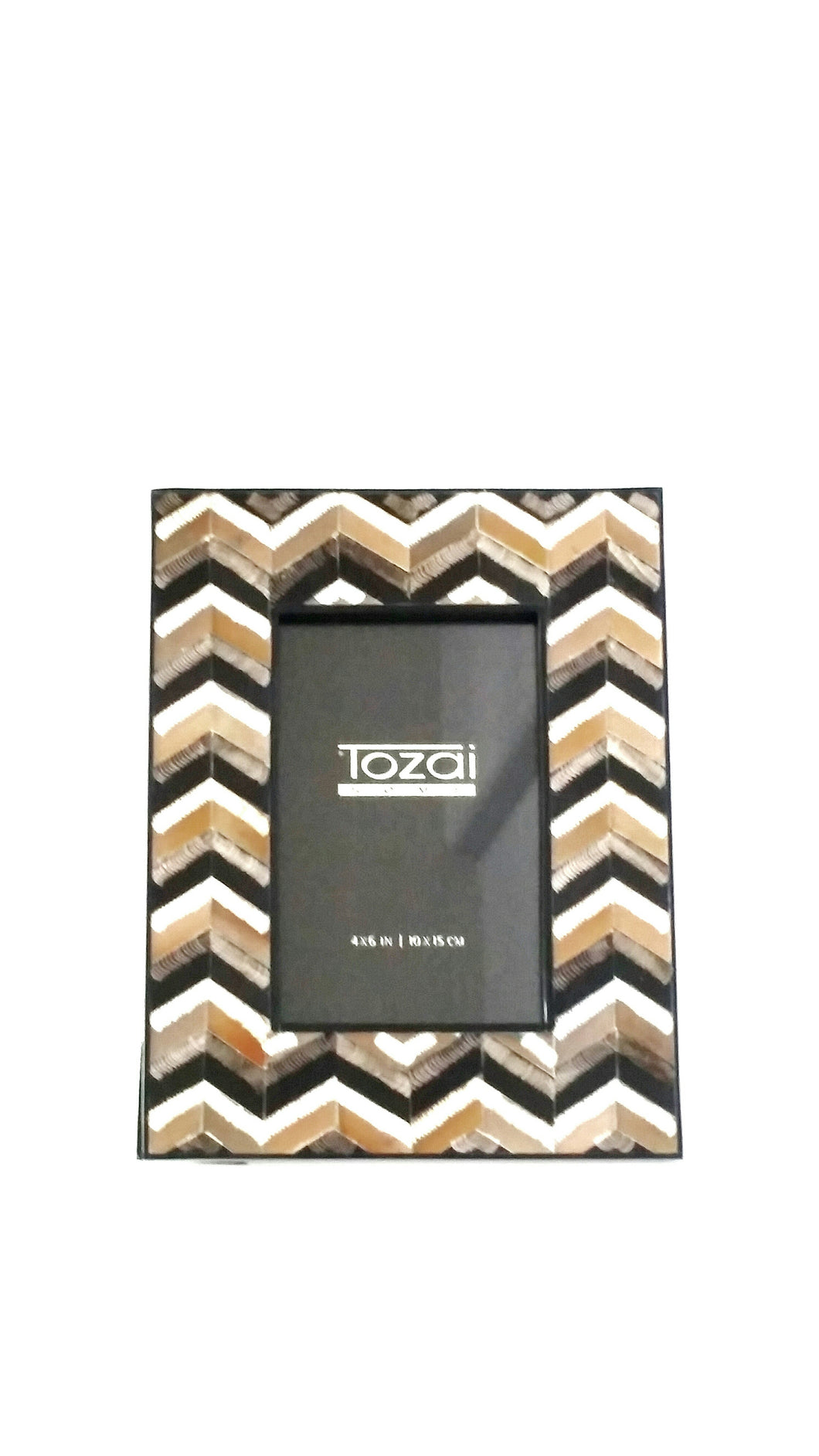 Tozai Home Hand Etched Bone Photo Frame
Regular price $39.99 Sale
A unique Hand Etched Frame made out of Bone. This frame has brown, black and cream in a wavy pattern. This frame works in a Tribal or Global Boho styled space. Show your love of different cultures or world travel by showing off your photos in these frames. 
Material: Bone
Measurements: Frame: 6.75" L x 8.75" H (approx) Opening: 4" x 6"
Attention: Due to the handmade nature of this product no two are the same.